WHAT WE DO
Founded in 1997, by brothers Peadar and Eugene, O'Hagan Group Limited create individually designed, high quality, new-build homes throughout the local area.
Approaching its 20th year in operation, O'Hagan Group Limited was formed on the premise of creating quality family homes in desirable locations. Whilst building designs and specifications have somewhat changed since it's inception, in harmony with changing times and modern living, the company's commitment to building and design standards of the highest quality is as fervent, as it ever was.
With their complimentary roles, Peadar and Eugene, along with a team of professional tradesmen who share the same levels of attention to detail and passion for perfection as they do, have created in excess of 500 homes across County's Armagh, Down and Louth.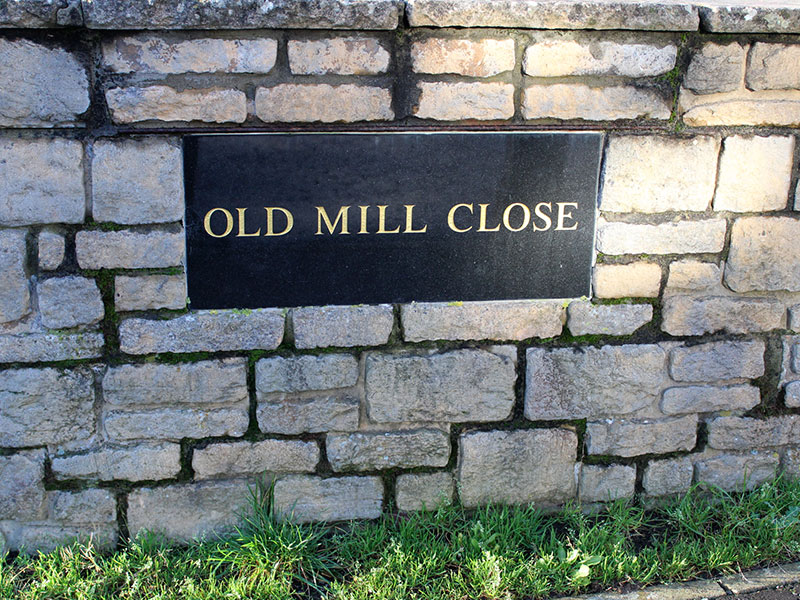 A FAMILY RUN COMPANY
As a family run company, the O'Hagan Group strive to provide a professional, yet personal service to each customer. When considering design and specifications, we endeavour to offer each customer the opportunity to personalise their home and make it they're own. Furthermore, we place great emphasis on creating homes suited to modern living; whether that be a spacious family home or your first step on the property ladder.
TESTIMONIALS
"I started my house hunting last January (2016) for my first home. I had seen that the O'Hagan Group Ltd had started a new development on the Dublin Road. I went and had a look and loved the stone work of the house and the way the houses were finished. Excellent attention to detail. After several drives around I knew I could see myself living there. This was the first house I went and viewed. I contacted the estate agent and arranged a viewing appointment straight away. I was able to arrange the appointment after working hours which was great flexibility. When I went in to the show house I knew that was the house for me. The level of detail in the houses are excellent, nothing is missed or done short. Peadar is a perfectionist. The next day I put my deposit down and 6 months later my house was finished and ready to move in to. My House started to be built at the end of March 2016 and was ready in July as promised. I was able to watch the progression of my house from start to finish and every week. My experiences with the O'Hagan Group has been Excellent.

Once I put my deposit down I was contacted by Majella straight away and asked to go and pick my Bathroom. Majella then sent me a detailed list of a PC SUM which had a list of places that I could go to and pick my items for my house from. All the places that I went in to had the measurements for everything in my house which made things a lot easier and stress free. Majella kept me up to date on the progress of everything that was going on in my house. She is an excellent communicator and on the ball with everything. Dealing with all the companies that was on the List was seamless. Nothing was ever a problem to them. They were great at helping and advising you on different things even when you were undecided because there was such a range to choose from.

I was then contacted by the Electrician to go and meet him on site to see where I wanted my sockets, lights etc placed. I used to go and see my house most weeks just to see the progression on it. I could not believe the progression every week. It was amazing. Every time I went to the site I was always greeted by the tradesmen. They were all very nice and again excellent to deal with. Nothing was ever a problem to them. If I wanted any changes again there was no problem at all. They always took time to make you feel welcome in their workplace which was also my house to be.

I used to meet Peadar on the site every week also and he was always so polite and friendly and again exceptional to deal with. Nothing was ever a problem with him. He always asked if I was happy with everything in the house. Also, every time you went to the site it was spotless and not like your usual building site. I still don't know how he managed to keep it spotless. Eugene took and takes great care and pride in looking after the site and ensuring that everyone was happy and the site was clear from any rubbish. He advised me that my house would be ready at the start of July and it was.

On the day of completion and handover I was contacted by Peadar to meet him on site at a certain time. That was to hand over my keys and show me how things worked in the house. Majella had everything ready and in a pack with all the information that I needed. I had a few things that I noticed that needed done after the builders had left, I contacted The O'Hagan Group and it was done straight away at a time that suited me. If you are buying from the O'Hagan Group I would strongly recommend it.

Buying my house was seamless, easy and enjoyable. I am in my house now 6 months and really enjoying it. Experience has been second to none. The O'Hagan Group definitely builds a great house. All of my friends cannot believe the attention to detail in my home.

If I was to move would I buy again from The O'Hagan Group: Yes, most definitely.Keep up the Excellent work Peadar, Eugene and co." 

Celene Madden – Chancellors Hall, Newry
"In December 2016, as planned my new house in Caiseal Heights was ready and finished to move into. It was a pleasure to purchase from O'Hagan Construction such a well-constructed and finished house. During the build and the finish of the house, Peader O'Hagan communicated with me promptly and effectively. In doing so he managed my expectations very well; this meant that the house was ready and finished as planned and on time. I was given flexibility on the interior finish of the house and Peader advised me on some of the ideas I had, always working with me. O'Hagan Construction are a professional organisation who have the client at the heart of their business." 

Ann Coban – Caiseal Heights, Ballyholland
"With the recent uncertainty in the new build housing market and also as a first-time buyer we had been very apprehensive about the process and also could we find a house to meet our needs within our budget. I feel as though my guardian angel was watching over me when I found Heslips Court and was introduced to Peadar and his team. Not only was guidance and advice offered with the buying process but the most enjoyable part was being involved and consulted in each stage of the building process which enabled us to add personal choices to create our dream home. In addition, every visitor to our home comments on the high-quality finish and standard of workmanship and are amazed when we explain how much input we had into choosing the interior of the turnkey build. Thank you." 

Barry McKenna & Michelle O'Hare – Heslips Court, Newry
"From the very first moment we dealt with O'Hagan Construction and in particular Peader himself I have to say it was always professional, friendly and most importantly always accommodating to anything we asked for. Service was always with a smile to ensure we had our dream home from the beginning. Our home is beautiful and well finished just as we want it. I would highly recommend O'Hagan Construction for the purchase of any new property." 

Leeanne Thornton – Chancellors Hall, Newry